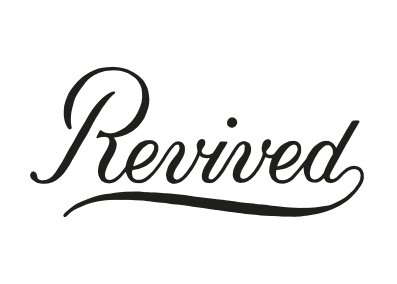 Quality clothing is made to last a long time. Keeping these garments in circulation as long as possible is a priority today - which is why we launched Revived.
Revived is a platform that allows our customers to sell the quality clothes they invested in, making this both a better way of selling, and buying.
We revive these garments and put them up for sale again so that they can keep living on as intended.  We split the proceeds with the customer (or store credit), keep their garment in use, make space in their wardrobe, and put some cash back in their pocket.
Send us an email with details of what you want to re-sell with a few photos. If everything looks ok, we will send you a FREE SHIPPING label to send the items to us.
When we receive the items, we check them and wash or repair if necessary. Then we put them for sale in our Revived collection.
When your item sells, you choose between 50% of the sale value in cash OR 70% of the value in store credit
'What brands do you accept?
Taylor Stitch
Lee
Freenote Cloth
La Paz
Iron & Resin
Eat Dust
Benzak
Kestin
The Quartermaster
Fleurs de Bagne


What type of garments do you accept?
Pretty much anything EXCEPT Swimwear, Socks, Vests & T-Shirts


What if I didn't buy it from you?
No problem - so long as the brand is listed above it doesn't matter where you bought it from.


What happens if my item doesn't sell?
Trust us - items sell FAST on our Revived collection. If for some reason an item doesn't sell, we will consider lowering the price after checking with you.
---